Latest Headlines Contact About
Not the story you want? Scroll down to read all of today's news.
Lib Dems Take Legal Action
Jo Swinson
The Liberal Democrats are launching a legal challenge against ITV over its decision to exclude their leader from the channel's election debate.
ITV is hosting a primetime head-to-head between Conservative leader Boris Johnson and his Labour counterpart Jeremy Corbyn on 19 November.
But the Lib Dems' Jo Swinson has not been invited to participate.
Their party president Sal Brinton said the decision "disrespects" those who voted Remain in the Brexit referendum.
Speaking outside the High Court in London after filing for a judicial review, she added: "People know more about where they stand on Brexit than for which party they will vote for.
"So it is vital for our democracy to have both sides of the Brexit debate represented at the top table of the leaders' debates."
11 November 2019
---
Quizmaster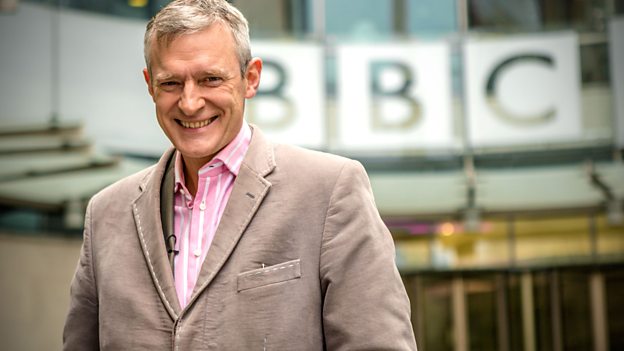 Jeremy Vine
Jeremy Vine will find out who would triumph between a University Challenge winner or a contestant on The Chase with a new quiz show from ITV.
Former contestants from Who Want To Be A Millionaire?, Mastermind, Fifteen To One, The Chase, and University Challenge will go head to head in Quizmaster.
Vine said: "How clever do you have to be to win a million on Who Wants To Be A Millionaire? Cleverer than a Mastermind Champion?
"Or are the students on University Challenge the brainiest? Well, we decided to find out. And you could have cut the tension in the studio with a knife."
The 15 quiz champions tackle a series of rounds, with eliminations whittling the group down to just two, who face each other in the final.
Daniela Neumann, of show producers Spun Gold, said: "We Brits love a quiz show – from the intellectual rigours of Mastermind to the high drama and life-changing moments of Who Wants To Be A Millionaire, we are a nation of quiz addicts.
"But we've never seen the contestants of these shows competing against each other. Quizmaster will answer the ultimate question all fans want to know – who is the cleverest of them all?"
The air date for Quizmaster is yet to be announced.
11 November 2019
---
BBC Shows Wrong Clip

The BBC has apologised for mistakenly running an out-of-date clip of Boris Johnson laying a wreath.
It said a production error led to BBC Breakfast showing images purporting to be the prime minister attending a Remembrance Day service on Sunday, when in fact the clip was from 2016.
"This was a production mistake and we apologise for the error," the corporation said in a statement.
Some members of the public questioned the BBC's impartiality on social media.
The clip showed a younger Johnson when he was Foreign Secretary, as well as former Prime Minister David Cameron and ex-Liberal Democrat leader Tim Farron.
11 November 2019
---
The Mallorca Files
Balearic police drama The Mallorca Files is returning for a second series.
A new season of the show has been commissioned for BBC One Daytime and iPlayer, as series one is confirmed for broadcast later this month.
The series is based on the Spanish island among the ex-pat community and sees British detective Miranda Blake (Elen Rhys) clashing with the extroverted and "unashamedly unconventional" German Max Winter (Julian Looman) over their different approaches to policing the island.
Rhys and Looman will be reprising their roles in series two, with guest stars such as Phil Daniels and Josette Simon also set to join the adventures on the Balearic island.
Rhys said she was "absolutely thrilled" to be back filming series two.
"Being recommissioned is a huge show of faith and testament to all the hard work and heart the creatives, cast and crew have poured into the show. Miranda Blake has a good few crimes to solve yet!" she said.
Looman added: "Getting a second series so soon is a great reward for all the passion, heart and fun we have put into playing the fantastic characters of Max and Miranda.
"We are hugely grateful for the trust the BBC and the production teams have shown in committing to this second season and we look forward to showcasing audiences more of Max and Miranda's adventures."
Dan McGolpin, BBC controller programming and iPlayer, said: "With the nights drawing in, the time is right to transport yourself to sunnier climes by watching The Mallorca Files on BBC One and on BBC iPlayer from later this month.
"People are going to love spending time with Miranda and Max in this exciting and stylish first series and I'm delighted to announce that our crime-fighting duo will return for more capers in 2020."
All 10 episodes of series one will be available on BBC iPlayer after the first episode airs on BBC One at 14:15 on 25 November.
The 10 episodes from series two will appear on screens in 2020.
11 November 2019
---
Chris Packham
Chris Packham
Chris Packham has criticised Ant and Dec for ignoring his call to stop using creatures on I'm A Celebrity's Bushtucker Trials.
The Springwatch host, 58, previously wrote an open letter saying teaching young viewers that killing for "exploitative 'entertainment'" was unacceptable.
Now Packham has said: "Every year, for the past five years, I've written to the producers of the programme complaining about the way they stereotype animals and abuse them. I always write to them and I've never had a reply.
"I then published an open letter in Radio Times asking for a personal reply from Ant and Dec. They didn't reply."
The show is famous for its trials, featuring bugs, rats, snakes and spiders.
Packham said of I'm A Celebrity … Get Me Out Of Here! bosses: "I think they still believe that a significant part of the audience are titillated by animals being abused. But that is wrong …
"We've done away with circuses and dolphinariums. The way we think about animals is changing very rapidly and it's time I'm A Celebrity caught up."
ITV has said the show "complies with all regional and national laws concerning the use of insects, animals and reptiles".
Olympian Caitlyn Jenner, who revealed her identity as a trans woman in 2015, DJ Adele Roberts, pundit Ian Wright, singer Nadine Coyle and Coronation Street's Andrew Whyment are among those taking part this year.
The new series starts on Sunday 17 November.
11 November 2019
---
Latest Headlines Contact About Next Day Previous Day