Latest Headlines Contact About

Latest TV & Radio News
Tuesday 9 August 2022
Paul O'Grady
Paul O'Grady is leaving BBC Radio 2 after 14 years with the station. He said it was "the right time to go". More…
---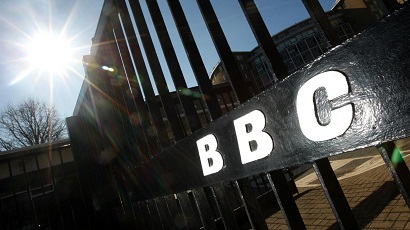 BBC Radio 5 Live announced today it will stop broadcasting the classified football results at 17:00 on Saturdays. More…
---
Emmerdale is set to reach a major milestone later this year, as it celebrates its 50th anniversary, and the ITV soap will mark the occasion with some special programming. More…
---
Tim Westwood
A barrister is to lead an independent inquiry by the BBC into what it knew about the conduct of former Radio 1 DJ Tim Westwood. More…
---
Rolf Harris
Convicted sex offender Rolf Harris will be the subject of an ITV documentary called Hiding In Plain Sight. More…
---
BBC Birmingham has announced it will move out of The Mailbox and into new premises built at the former Typhoo Tea factory. More…
---
BBC Two comedy panel show Mock the Week, hosted by Dara Ó'Briain, is to end after 17 years, the BBC has announced. More…
---
Big Brother, the original reality TV format, is to launch on ITV2 in 2023, it has been announced. More...
---
The finale episode of Neighbours on Channel 5 attracted an average audience of 2.5 million, the broadcaster has said. More…
---
Weather Forecasters Receive Trolling
Weather forecasters at the BBC faced unprecedented levels of trolling during this month's extreme heat in the UK, according to leading figures in the industry. More…
---
Craig McLauchlin
Craig McLachlan has hit out at the Australian soap for not allowing him to be part of the show's final ever episode. More…
---
Bernard Cribbins
Doctor Who and Wombles actor Bernard Cribbins has died aged 93, his family has confirmed. More…
---
Vanessa FeltzVanessa Feltz has announced she is leaving her early breakfast show on BBC Radio 2, which she has presented for more than a decade. More...
---
Jamie Winstone
Peggy Mitchell is to return to EastEnders in a flashback episode looking into her and her family's past. More…
---
John Tarode, Lisa Faulkener
ITV has commissioned a seventh series of John & Lisa's Weekend Kitchen. The brand new series will return to ITV this autumn and winter. More…
---
Les Dennis has revealed he is set to guest host Countdown in early August, after Anne Robinson left the show earlier this month. More…
---
The Eurovision Song Contest will take place in the UK next year after show organisers decided it could not be held in the winning country, Ukraine. More…
---
Doug Henshall
Douglas Henshall will make his final appearance in the BBC's murder mystery drama Shetland as the award-winning show returns for a seventh series. More…
---
Bobby Brazier
Bobby Brazier has joined the EastEnders cast, the BBC confirmed. The 19-year-old will arrive in Walford as Freddie Slater, the son of Little Mo, later this year. More…
---
Netflix loses close to one million subscribers. More…
---
Tim Westwood
DJ Tim Westwood is facing allegations from a woman who says they had sex several times starting when she was 14. More…
---
Mo Gilligan
Mo Gilligan will host a new music quiz show created by US talk show host Jimmy Fallon, it has been announced. More…
---

Online since 1985